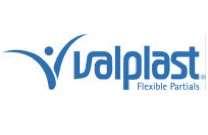 Valplast® is the brand of flexible partial denture that is known and trusted by dentists.
Their lightweight structure ensures extra comfort as the unique material blends with the natural tissue providing virtually invisible support and a more pleasing smile. It's available in four natural tones – pink, light pink, meharry and light meharry – to match your colouring. A non-pigmented option is also available for special applications.
For more information, check out the video below:
To find out more about Valplast Flexible Dentures, call our surgery today on (0113) 279 6667.