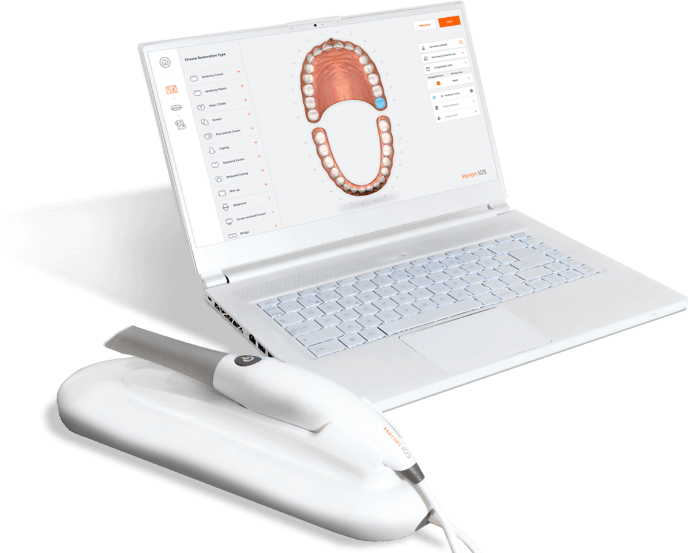 The Hand-Held ergonomic scanner
The Heron™ IOS intraoral scanner is designed with ergonomics in mind and features a slim, lightweight handpiece with optimal grip design and a rotating tip.
It also offers premium features such as colour capture and a built-in heater to prevent fogging. With this intraoral scanner for taking digital impressions, 3DISC provides a sought-after solution that supports the most common types of restorations in dentistry.